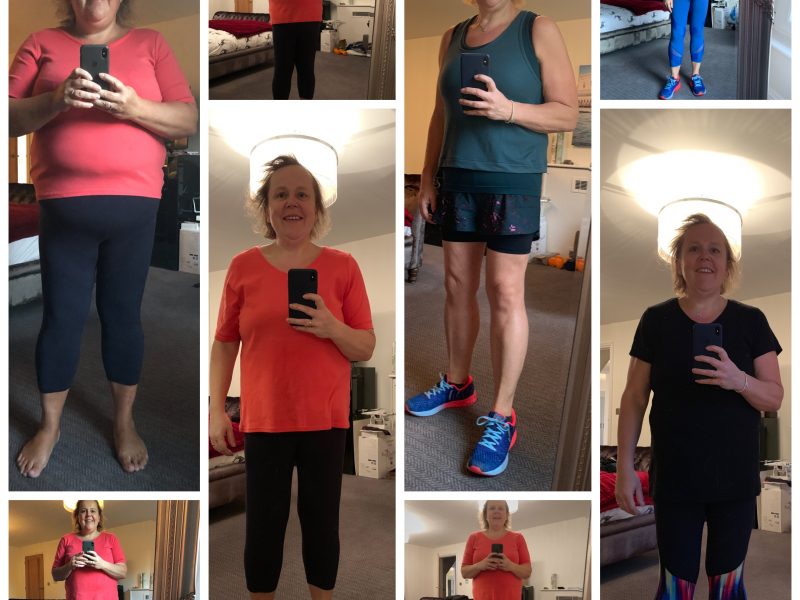 Time for Change – The Transformation Junky
Written May 2019
I may have become a transformation junky! The demons of allowing myself to be 6 stone heavier have been counterbalanced by my newfound addiction to change!  For without that obesity & loss of control how would I be able to enjoy this fabulous journey so much?  I would sing out "This is me" alongside Keala Seattle implying pride in my size and who I was 8 months ago, whilst inside I was crippled with apology for who I was.
"This is me" 8 months later is celebrating difference, but this time I mean it. I am discovering "who I am meant to be" and loving embracing all that has to offer. New friendships, new experiences, exercise, shopping, new confidence, oodles of love to be given & received and some control over what at times felt uncontrollable!  Clean & Lean by Emma Wilson Fitness really is a voyage of discovery! I have tried things that I have never even considered before because suddenly I care and can!
So imagine a transformation that thrusts your head above the parapet.   Surrounded by warmth projected onto you by beautiful souls, souls you didn't even know existed until they stepped out to offer kindness & support. Strangers and acquaintances prepared to speak words of encouragement & affection based on what they have seen or read.  You really get to understand friendship too, recognising the beauty of people who are proud, loving and supportive. I am so lucky.
Food is a passion. I am obviously surrounded by it, work with it and absolutely love eating it! I am discovering even more flavours and tastes, gaining confidence to cook delicious meals whilst staying in control of what your body needs. I never thought this possible; more often I'd eat subconsciously, unaware of taste or texture particularly, definitely oblivious to what my body actually needed!  Now I find myself sharing photos with friends of tasty looking vegetables (yes I still have some friends left!!!), getting excited about recipes to try and being able to listen to whether I am even hungry. (In fact when you are so in tune, hunger is actually infrequent).
Then there is the exercise!  I didn't exercise; I didn't like it and claimed I never had time for it! Occasionally I played squash (if unfit, you actually don't have to move that much!) and I tried the couch to 5k a couple of years ago, which I did but then injured myself because I was so overweight.  Now addicted to transformation, I find myself wanting to exercise on a daily basis, I love how it makes me feel, how my body is changing shape because of it and that mentally I know I am giving myself a fighting chance at seeing middle age through and beyond!  I attend many of Emma Wilson's fitness classes each week, I push myself as far as I can go, which is each week further than the week before!  In between these classes I run at every opportunity, Forrest Gump-like!  Whether it is racing the children to the next tree, jogging to the shop from the office or skipping to the car!
I look around and there are people trapped inside their 'fat suits' (a suit I had worn for most of my life). I so want to tell them about Clean & Lean and help them break free and embrace all the possibilities that are so real when you're not trapped inside your body.  I know you have to be ready though, if someone had said that to me when I wasn't ready, I would have been devastated!  Clean & Lean by Emma Wilson Fitness unlocks potential to change. This may not be a fat loss journey for everyone, Emma's programme makes you so nutritionally aware that emotion, hormone and stress management can all be achievable.
Do you want to try out a transformation? It could be a small transformation to your health? Is it time for change? Even a small change? Then Clean & Lean by Emma Wilson Fitness may be your next choice.   Emma runs her online Clean & Lean programmes monthly, they are friendly, supportive and filled with likeminded people. Get in touch if it's your time for change – [email protected]
The Hollies Farm Shop is delighted to have collaborated with Clean & Lean by Emma Wilson Fitness since January 2019.   Look out for lots of great produce highlighted in the farm shops with Clean & Lean stickers.  Local suppliers such as Devonshire Bakery (sourdough breads and pizza balls), Nonna Theresa (Italian sauces), Clotton Hall Dairy (clotted cream), Poplars (farm fresh eggs) and Conwy Valley (Welsh beef) to name only a few.
Our Coffee Shops, 59 and 32 all have Clean & Lean meals on the menu for everyone to enjoy.  You can choose Clean & Lean for breakfast, lunch and dinner, there is even a Clean & Lean cake to try!
Watch this space for more exciting Clean & Lean developments coming to The Hollies Farm Shop soon!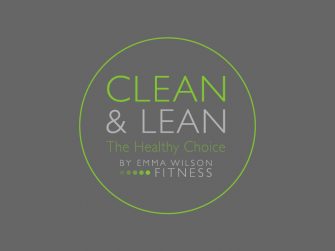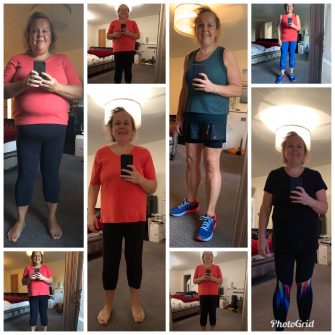 Categorised in Butchery, Coffee Shops, Farm Shops, General, Uncategorised