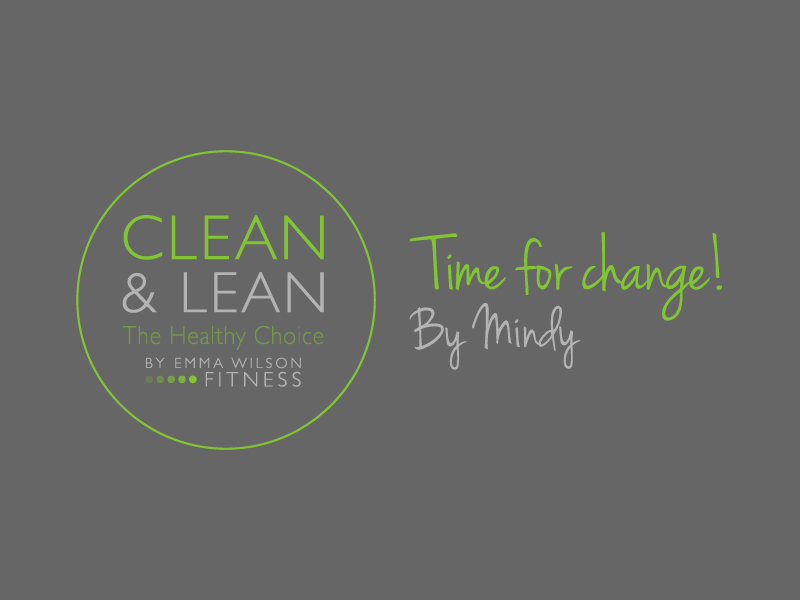 Time for change – Not a bikini body!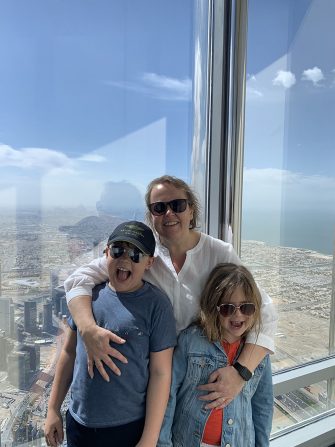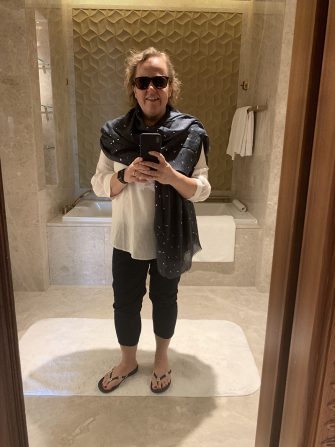 Written in March 2019
6 months ago I was sat on a sun lounger in Sardinia, feeling unhealthy, unfit and massively overweight.  I was self conscious in my swimsuit, as Italian beauties passed in their bikinis. In fact I was not enjoying wearing any of my holiday clothes. I felt at the lowest point I had ever been. I was with the family I loved, enjoying our time together marred by self consciousness.  I had by this time spent the day with Lisa (referenced in blog Time for Change – The Magic Pill?) who had talked at length about what Clean & Lean by Emma Wilson Fitness could offer me. So I began mentally preparing, I had made slight shifts in food & drink from the little knowledge I had gained from that brief overview. Although this turned out to be far removed from what I actually should have been doing.  I should have been enjoying food, ignoring the refined sugars, choosing meals not filled with pasta, incorporating good fats into my meals and enjoying every tasty morsel of Italian cuisine!
Today I sit here on a sun lounger in Dubai, feeling so different about myself. I haven't reached the end of my journey yet, but I am a good way along it. I am not bursting out of my swimming costume, trying to hide myself in a t shirt.  Instead this body is liberated, skin ready for a bit of sun-kissing and I feel fabulous. Yes there are wings on my arms, yes there is baggy skin at the top of my thighs and there's still a tummy (and a lot more!), but this body has 5 stone less on it and it feels great!
The holiday outfits I have bought are about trying to enhance my shape and not about hiding it.  I walked tall (well as tall as I can at 5 foot 3) last night when we went out for dinner. I'm so excited about what the future has to offer, so many more opportunities now that I feel like 'I can".
My priority before arriving at the hotel was whether there is a gym! Within 24 hours of our arrival I had sussed out the gym and booked my first class.  So this morning I took part in a core workout. This would have been so far removed from my mindset and my comfort zone previously that I have no idea if any other resort we have ever stayed at even has a gym. So I donned my Lycra (yes leggings, trainers and super greens are now part of my Clean & Lean travel essentials!) and walked confidently into that class. Emma has given me that confidence, her classes and 10 minute workout videos help you to understand technique and being able to exercise at your level whilst still pushing your boundaries.  I held my own at that class, not as toned as others, probably not as fit as the others, but I wasn't out of place! I worked at my level, half planks instead of full planks, resting when my core wobbled so much that I couldn't push any more. All that was ok though, I was there!  Tomorrow is a TRX class.
Then there's my tastebuds! Welcome back to them! Having masked taste with bland carbs for so long, it is like they're on fire now! The choices I am making reflect the transition to great food through Clean & Lean.  The food available here is so fresh, exactly what my tastebuds are hunting out at mealtime. I've just enjoyed a vegan Buddha bowl poolside and it was divine. I could literally taste the fresh ginger and every tasty crunch of the vegetables.  12 months ago my choice would have been a club sandwich & fries! I don't feel like I'm missing out now, I feel like I've been missing out for years! All these fabulous tastes that I was unaware of before!
Clean & Lean by Emma Wilson Fitness has totally changed my life, the experiences available to me and the health I enjoy. I want a fighting chance at life, that has so much to offer and is enriched by other fabulous human beings, so Clean and Lean will always be my first choice.
I emailed Emma sat on that sun lounger 6 months ago and it was the best thing I ever did. I was honest about my state and Emma was reassuring and somehow got it and how I was feeling immediately.  I am sat on this sun lounger 6 months later knowing I made the right choice!
Is it your time to feel great and make the right choice?
Clean & Lean by Emma Wilson – The healthy choice.  – www.emmawilsonfitness.co.uk 
Emma has new online programmes running all the time and if you're ready for change, I highly recommend that you get in touch.
Categorised in General, Uncategorised