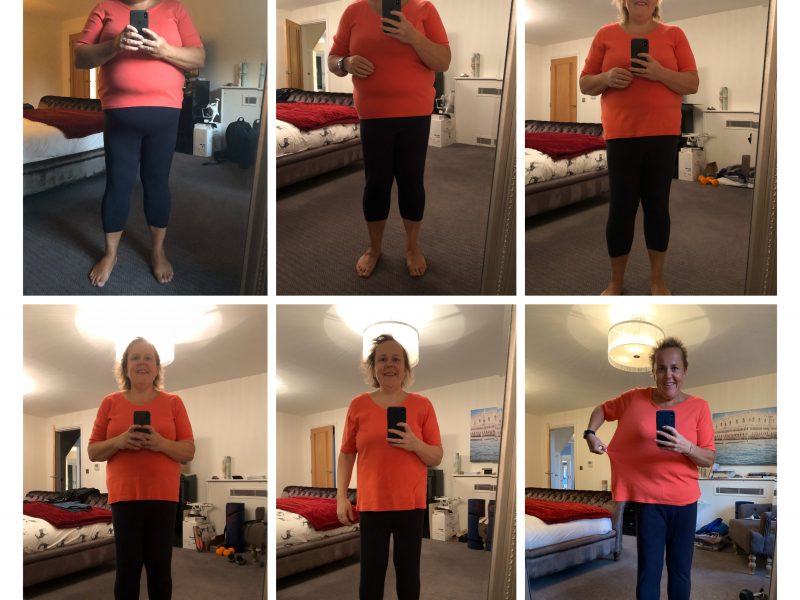 Time for Change – I can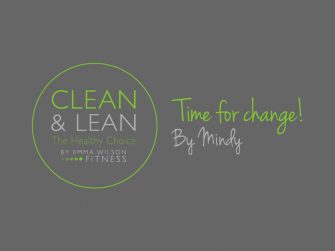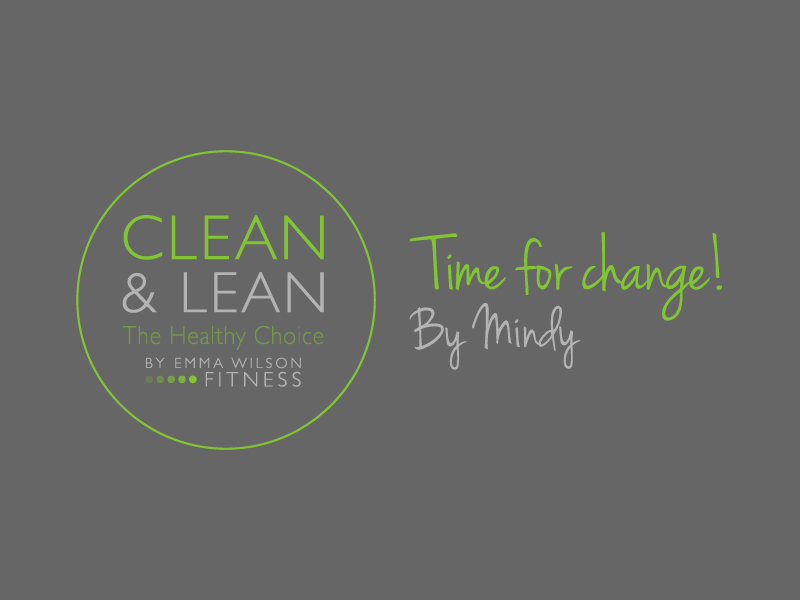 Time for change?  You may think, perhaps not in the middle of the Christmas madness? When consuming a warm mince pie or 2, swigging a glass of mulled wine and generally socialising more is much higher on the priority list. January is often a great restart marker.  Forme, I want to lay the foundations for Christmas (for those party legs!) so Clean and Lean by Emma Wilson Fitness is very much cemented in my lifestyle.  The first 3 weeks of December are definitely brimming with lots of lovely protein, good fats and tasty vegetables (and maybe the odd glass of fizz!)
In December 2018 I wrote my first newsletter blog describing how 3 months into Emma's nutrition programme I had shifted from 'overweight, energy-less and stressed' to 'full of energy….brimming with goodness and enthusiasm for everything…' The months following this I have oozed many more positive adjectives through the blogs and conversation.  It has been a life changing experience!  As I write for December 2019's newsletter, I have a warm glow (one that I often get when putting on my trainers & lycra in a morning nowadays!!!).  I can achieve whatever I want to achieve, that at 45, married with 2 young children, anything is still possible!  That despite hints of the peri-menopause coming along (stuttering occasionally like Frank Spencer, hot sweats in the night and placing the most unlikely items in the fridge) I am able to take on the world, to balance a business, a family and the life laundry!   In fact in the last 15 months I have discovered that I CAN learn to wakeboard, I CAN learn to ski, I CAN whizz along a zip wire, I CAN attend exercise classes, I CAN climb Snowdon, I CAN trek the Sahara Desert, I CAN wear the clothes I've always admired on others, I CAN inspire, I CAN allow time for me, I CAN love like I've never loved before, I CAN be kind to myself, I CAN appear in a photograph, I CAN eat fabulous food and I CAN feel fantastic!  And you can too!
In January 2020 Clean and Lean will rebrand as My Time for Change by Emma Wilson Fitness, an exciting move to acknowledge all aspects of Emma's online programme; food, fitness and wellbeing.  It was My Time For Change in September 2018 and I embraced Emma's monthly programme to change the way I felt, to give myself the best chances at life by feeling the healthiest and fittest I have ever felt.  My time for change was prompted by the discomfort I felt, the lack of confidence and the acknowledgement of missing out.  This was more than a FOMO, this was a fear of being highlighted as too overweight to do an activity or too unfit to be able to complete it!
Lifestyle and habit changes coached by Emma to help you make choices that encourage you to use food to take control of your life alongside movement. It's real food, no gimmicks and workouts to do in your own home without the need for a gym!   It's so sustainable because there isn't any calorie counting, no food groups are banned, no measuring of portions and is totally family friendly.
Is it YOUR Time to Change with My Time for Change?  It is never too late nor too early!!  Emma is ready to help you to become the best version of yourself!
The Hollies Farm Shops in collaboration with Emma Wilson Fitness have created homemade ready meals that embrace the principles behind Clean & Lean / My Time for Change – great protein source, good fats and plant based carbohydrates.  There are Clean & Lean / My Time for Change dishes on our menus that follow the same principles, using the fabulous ingredients from our Farm Shops and more of our homemade produce is highlighted for their great ingredients.  All of which can be enjoyed as part of Emma's online food & fitness programme.
December's programme has already begun.  The next My Time for Change programme begins on 6th January 2020, sign up with Emma by 20th December 2019.
For more details please get in touch with Emma;
07971 596529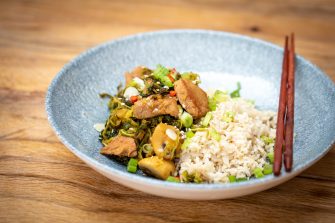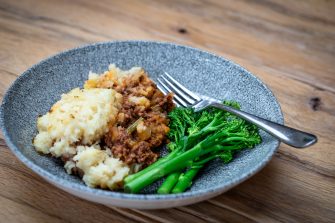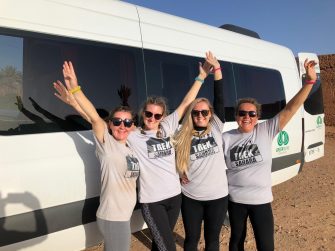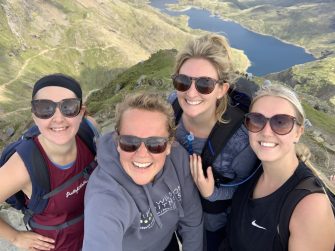 Categorised in Uncategorised