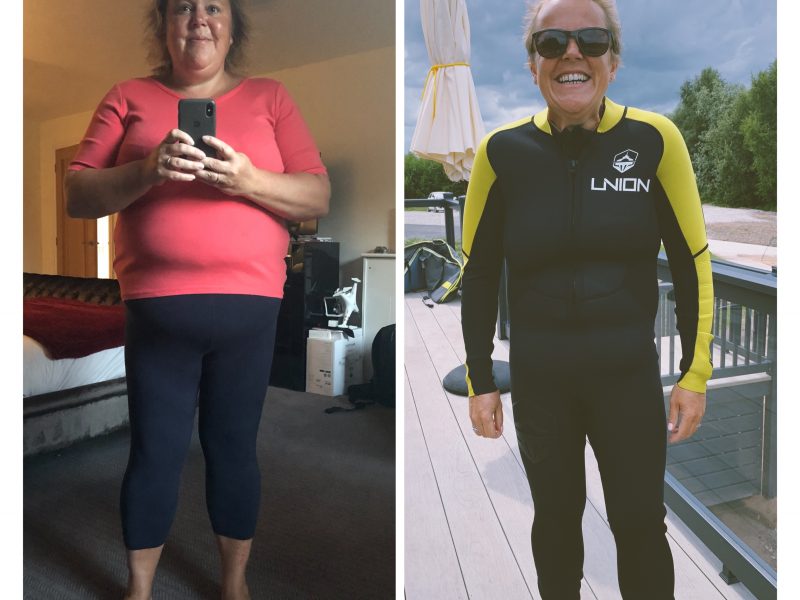 Time for change – 1 year on
12 months of Clean & Lean has changed my life! Emma Wilson is a guiding light for us all; her knowledge, passion and care for wanting to help people shines through in her Clean & Lean nutrition programme.
I have gone from being morbidly obese; over eating & no exercise to embracing the clean & lean way of eating and at least 5 exercise classes a week, often as many as 8!
I have reduced my weight and inches dramatically in the last 12 months, enjoying wearing clothes that I only ever admired on others and embracing the continuous compliments I receive about the weight loss, my skin looking so good, my eyes being so bright, the outfit I'm wearing, my toned physique and the list goes on!
I have become so self aware that I have started to look at the outside of myself and take notice; my hair, nails and many other things have suddenly become important because I am no longer hiding myself.  I am in tune with my monthly cycle, hormones and can pretty much pinpoint why I am feeling the way I do on that day. Honestly, food really does have this much impact on you and your hormones! It's amazing! Oh and I haven't mentioned how amazing everything now tastes! (I didn't realise that lettuce has a taste to it!)
Self-awareness also makes you look on the inside and this is really important. You need to understand why you over ate, hid yourself and generally didn't look after yourself. I always had a smile, I was always the life & soul of the party, I am very happily married and have 2 amazing children, but there had to be something else.
Clean & Lean has tuned my body and my health so it is now time to explore my mind. I know who makes me happy, who makes me very happy and who I want to spend time with. In this fine tuned body I have so much love that I often refer to the fact that my heart could burst! God help those on the receiving end of this, lol, i don't want to be suffocating, I just love!  Those that I surround myself with seem to accept this, are often amused by it but allow me to be this way!
The toughest part of that self-awareness is having to delve, to make sense of why I had morphed into that seemingly happy, fun, laid-back-morbidly-obese individual.  12 months into Clean & Lean it is now time to do this. I feel fantastic, am surrounded by people I adore and cannot describe the warm glow I get every morning when I don my trainers and Lycra!  However to move forward and embrace more health & happiness I need to process & fine tune some of those brain cells!
Clean & Lean by Emma Wilson Fitness is one of the best things that have ever happened to me. A lifestyle change that is sustainable for life, that gives you that fighting chance of living that life at the peak of health & happiness. How can anyone not want a piece of that? Give Clean & Lean at least 3 months, put your heart and soul into it, you'll soon be changing habits and wanting more because you can feel all the benefits as your body & mind reap the rewards!
12 months is not the end of the journey for me, I feel it is only just the beginning. I believe in Emma so much I'd love to work alongside her. I believe in Clean & Lean so much that my path remains on the programme.
You are what you eat, give your body chance to move, surround yourself with beautiful people and enjoy life to the full. There is only one chance at life and I'd say I've found the magic formula!
If you'd love to find out more, then get in touch with Emma.
www.emmawilsonfitness.co.uk | 07971 596529 | [email protected]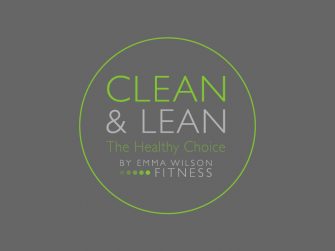 Categorised in General, Uncategorised