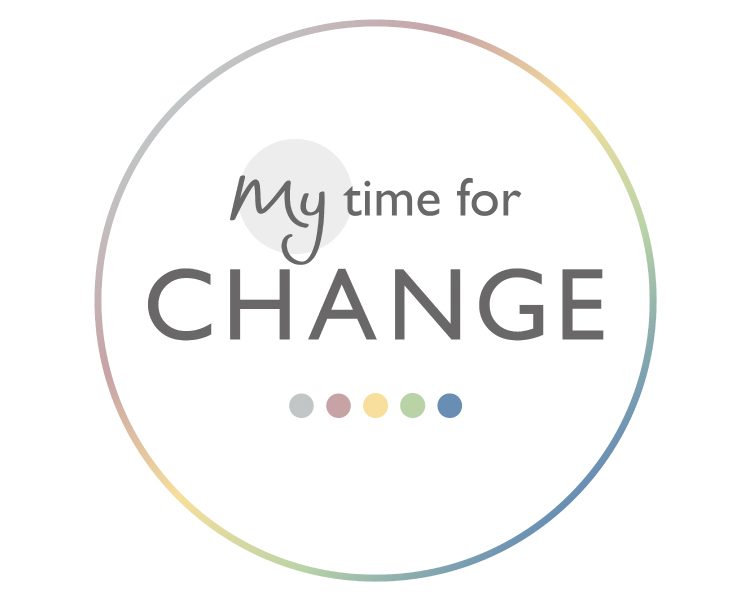 The styling chapter
My Time for Change has been a health and wellbeing  journey that has opened so many doors and opportunities; has brought friendship, oodles of happiness, mental wellness, health, strength, fitness and of course, for me, masses of weight loss.  And the journey is not over yet, I suppose nor will it ever be, but a styling chapter has arisen. An exciting collaboration with the fabulous clothing company Olivia May.
Olivia May showcases beautiful clothes from International designers from their Cheshire showroom and an even greater product lines in their designer collections online.  Now I may sound like I know what I am talking about, however this woman is so far removed from this scenario that when I got the opportunity to be styled by the team at Olivia May, I was full of trepidation!  I have always worn clothes that covered me, that I could fit into and were black to help with the illusion of being smaller!   There was never any consideration about materials, textures nor colours!
As always, pathways tend to unravel in front of you.  I met Ann and Katie of Olivia May at a networking event by Sue France of Creative Connecting in Cheshire.  Ann and I chatted for a while and discovered we both had a passion for helping to empower women, acknowledging that wellbeing is enhanced by nutrition, fitness and from Ann's perspective, clothing.  I had obviously experienced the uplifting benefits of nutrition and fitness through My Time for Change by Emma Wilson Fitness, but had yet to participate in the rewarding event of being stylised professionally.
I had been lucky enough to be supported by Emma on a shopping trip in May 2019, who had encouraged me to try clothes and enjoy clothes I never thought I could wear.  Thank goodness for Emma, as I'm not entirely sure what my transition wardrobe would have been!  You see I find clothes shopping overwhelming – Where do I start?  How do I know what will suit me?  What items go together?  I'd never really had to think about it before because I was never styling myself, I was just covering myself!  Latterly, I have found a comfort zone in tight black jeans and grey jumpers, although I still get twitchy when it comes to 'dressing up' clothes and (particularly in my new role) business attire!
So when Ann and I discussed the merits of a collaboration between Olivia May and My Time for Change we knew we could achieve a holistic review of a woman's journey.   Consideration of the overall wellbeing of a woman and their challenges through their thirties, the peri menopause, the menopause and beyond.  Women in the workplace, women with social commitments, women with families and women who just want to feel alive, are all balancing life, their responsibilities and their own wellness.  Everyone deserves to feel good, to be respected and to reach their goals, they should not be inhibited by anything.  So when you have found goodness from within through eating well, education, motivation, exercising regularly and a supportive community it is only natural that the next chapter would be to look at the outer packaging of yourself.  This can then support your personality, your aspirations and your place in the world.
I was ready for this!  In my new role as Emma's business partner in My Time for Change, I felt I needed some appropriate clothing to represent us in more formal meetings, to gain respect, to be me with less informality, if you like!  I had attended a meeting a few weeks ago which I had described as 'feeling like I was dressed as a nun'.  Not being disrespectful to that chosen vocation, but I was so far removed from clothing that felt natural to me that I felt like I had also had a personality change!
So the process for the first styling day began; I was asked what shoe size and dress size are you? Well shoe size has always been my go to comfort spot, after all buying shoes was always safe, you can strut in and go to a size 6 and not have to worry too much about whether you'd eaten too much chocolate for weeks prior to the shop!! But the dress size question still shocks me! I want to say extra large, extra extra large, 18, 20, 22. I actually had to go to my wardrobe and check what size dress I had bought and worn recently to confirm what size I am! Internally I am still convinced that I'll struggle to get in stuff, I really haven't shaken that off!
Emma & I arrived at Olivia May's Cheshire showroom and were greeted with warmth by their styling experts.  They certainly sensed my resistance to change, fear of the unknown and uncertainty about my own style.  They gently coaxed me into trying things, respecting my resistance to some things and encouraged me to 'just see what it looks like on!' "Clothes are like art, the designers have spent a long time training in their field, working on textures, colours and cuts" said Ann.  It certainly felt like that as I began to try different pieces on, it was as if they were meant to be a part of me; they sat nicely on my shoulders, swept round by back and dropped across my torso.  I felt comfortable, more comfortable in clothes than I had ever before, like they had been tailored for me, the way they moved as I did….. I looked in the mirror and I smiled back at me! I had business attire that made a statement, made me confident, actually was me!  The following morning I had to prepare for an important meeting. I couldn't wait to wear some of the pieces that I now have in my wardrobe! I put them on and immediately felt at ease, confident and most importantly I felt like me!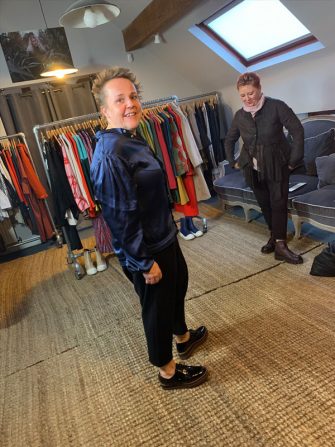 We have the next stage of the styling chapter in a few weeks time, where the Olivia May's stylist from their Oxford boutique will spend the day with me to explore more collections, styles and designers.  The thought of this now fills me with joy and excitement, far removed from the original trepidation!
Is it YOUR time for change?  YOUR time to take a health & wellbeing journey that can keep offering you more?  YOUR time to be the best version of you?
The next available programme begins on the 4th May (requiring sign up by 28th April 2020).  The monthly online food, fitness & wellbeing programme supports you make changes to your lifestyle that are sustainable and achievable.  Real food and no calorie counting supported by Emma's daily motivational & educational vlogs, a workout of the day, recipes and much more!
Get in touch;  www.mytimeforchange.co.uk | [email protected] | 07971 596529
Categorised in Uncategorised