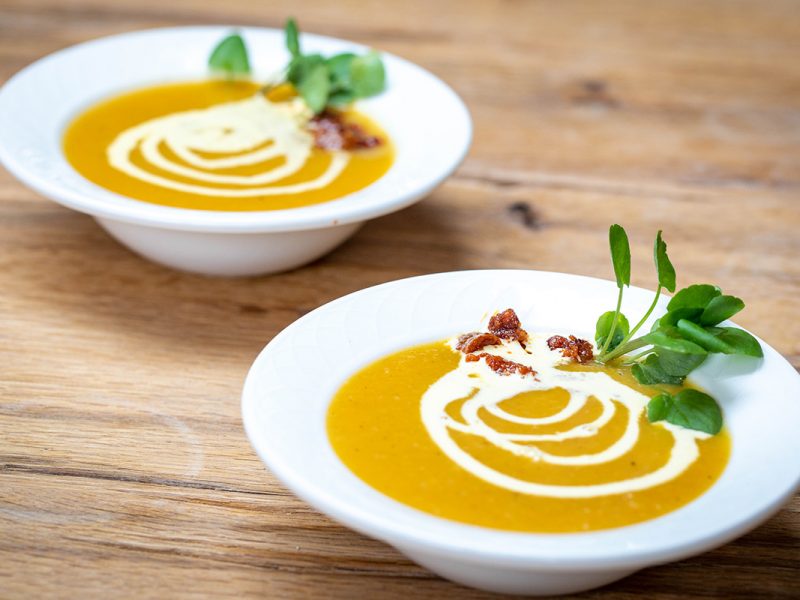 Pumpkin & Chorizo Soup
Serves 4 – An Autumn soup full of flavour
Endorsed by Clean & Lean by Emma Wilson Fitness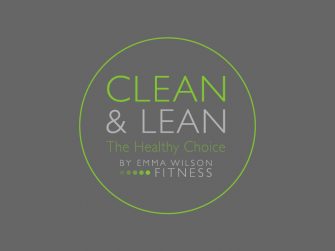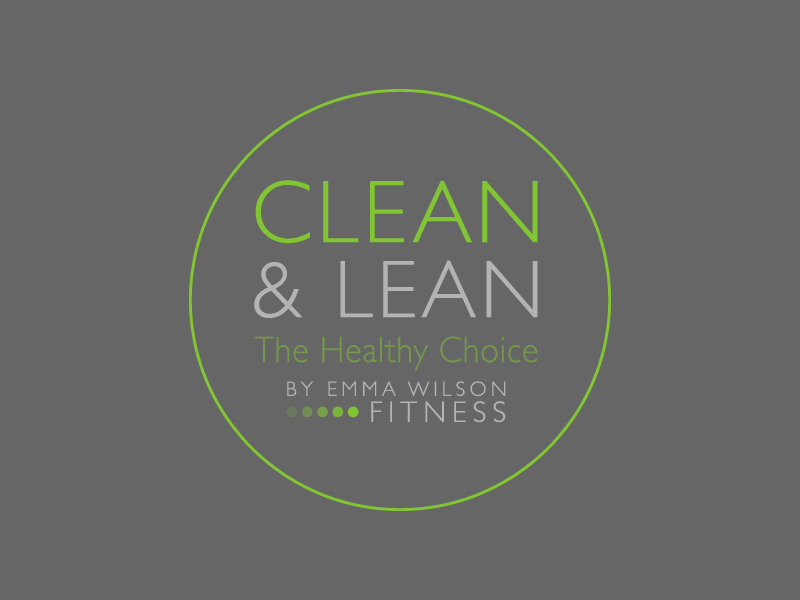 Ingredients:
2 TBSP coconut oil
1 small onion finely chopped
4 cups diced pumpkin
1 garlic clove, minced
1 TBSP grated ginger
1/3 TSP garam masala
½ TSP cumin
½ TSP paprika
1L chicken or vegetable stock
70g Chorizo sausage
Double cream
Fresh watercress
Himalayan pink salt
Black pepper
Method:
Preheat the oven to 175'C (fan assisted)
Cut the pumpkin into 1cm cubes (having peeled and deseeded the pumpkin)
Place on a baking tray with 1 TBSP coconut oil and bake for 20-25 minutes
Heat 1 TBSP coconut oil on a medium heat.  Fry the onion and garlic until soft.
Add the cumin, ginger, garam masala, paprika, salt & pepper to the pan and fry for 4 minutes on a medium to low heat.
Add the roasted pumpkin & stock and simmer for 5 minutes.  Blend until smooth.
Remove the skin from the chorizo sausage, finely dice and fry on a medium heat in a dry non stick pan for 5 minutes until cooked through and crispy.
Ladle the soup into bowls, add a swirl of double cream, fried chorizo, watercress and serve.