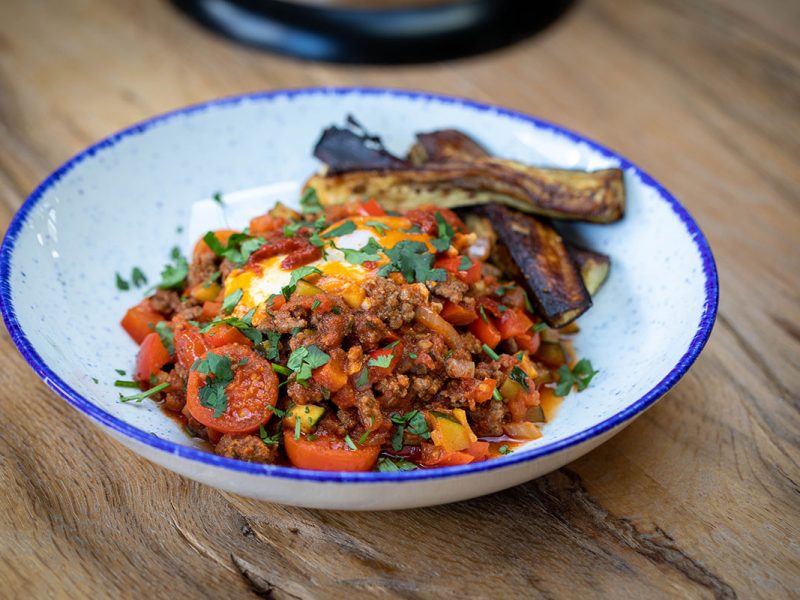 Beef Shakshuka & Aubergine Wedges
Serves 2 – A delicious Middle Eastern dish
Endorsed by My Time for Change by Emma Wilson Fitness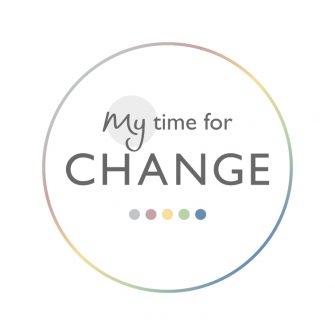 Ingredients
300g minced beef
120g cherry tomatoes
1 aubergine
1 red pepper
200g courgetti
2 eggs
2 garlic cloves
2 tsp ground cumin
2 tsp rose harissa paste
2 tsp smoked paprika
400g chopped tomatoes
Handful fresh coriander
Olive oil
Coconut oil
Himalayan pink salt
Black pepper
Method
Preheat the oven to 200'C
Cut off the ends of the aubergine and slice into 6 wedges.
Place on a baking tray and drizzle with 1 tsp olive oil, a pinch of ground cumin, salt & black pepper.
Cook for 25 mins
Heat a ½ tbsp coconut oil in a frying pan.  Fry the mince for 5-10 mins until it browns.
Meanwhile finely slice the onion, pepper, garlic and courgetti.
Heat a second frying pan with ½ tbsp coconut oil, fry the onion, garlic, pepper, courgetti, paprika and ground cumin. Season with salt and pepper.  Cook for 10 mins.
Half the cherry tomatoes and roughly chop the coriander leaves.
Add the cherry tomatoes, chopped tomatoes, half the coriander and half the harissa paste to the vegetable pan.  Then add the mince.
Simmer for 10 mins until reduced.
When the tomato sauce has thickened, use the back of a spoon to make two wells in the sauce.  Crack an egg into each.  Cover with a lid and simmer for 5-6 mins until the egg whites are set.
Plate up with the aubergine wedges.  Season with salt, pepper, drizzle the remaining harissa and sprinkle over the coriander.