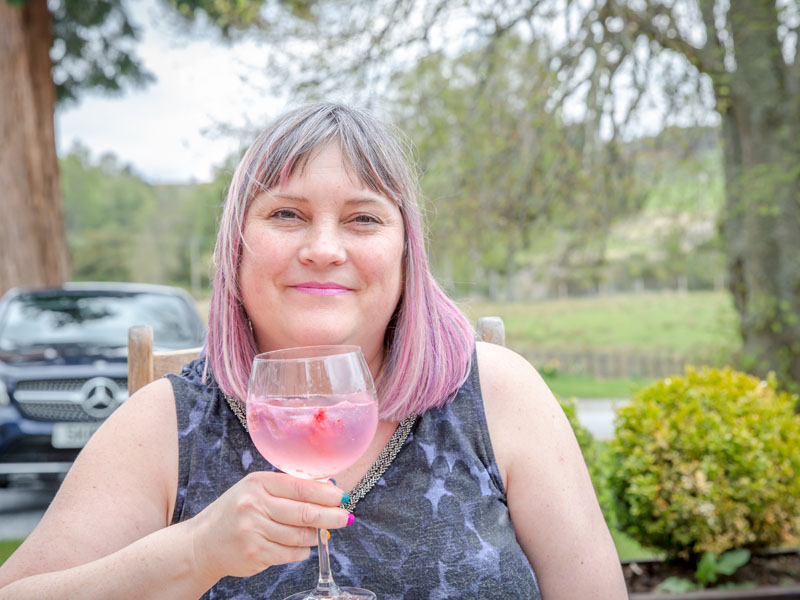 Meet Sandra
Meet Sandra who joined Team Hollies back in January 2016 as a Kitchen Porter in our Coffee Shop at Little Budworth. After a few months with her hands in the sink, Sandra made the decision that it just wasn't the job for her. On hearing this, Ed and Bev didn't want The Hollies to lose Sandra and her bubbly personality and were keen to move her to a customer facing role. Sandra tells us there was a 'tug of war' between Ed who wanted her in The Barn, and Bev who wanted her for the farm shop – well, it looks like Ed won and as they say, 'the rest is history'!
Bringing her own style and personality to The Barn, Sandra was immediately a massive hit with both colleagues and customers alike. Sandra's star sign is Cancer which she says is why she is "very warm and welcoming". We not only love her warm and welcoming nature, but the many colours of her hair!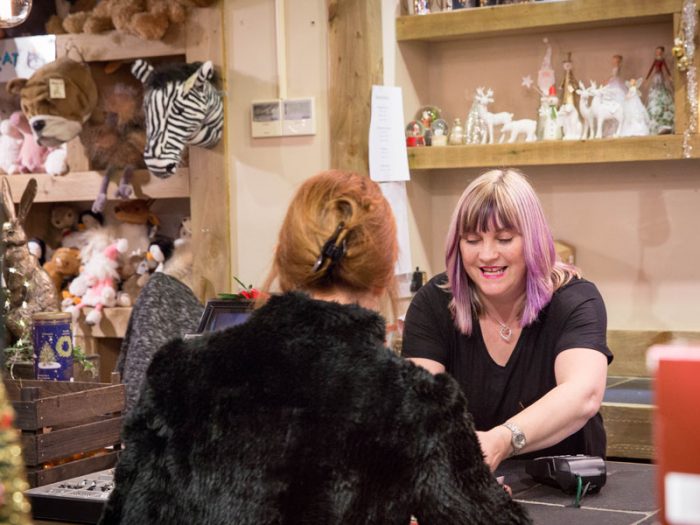 You may recognise Sandra from a fabulous (viral!) dancing video we released on our social media in build up to Christmas last year. Dancing along to the Frank Sinatra classic, New York, New York, Sandra helped us to 'start spreading the news' that Christmas was arriving at The Hollies! News certainly spread, and as our very own and very real Cheshire housewife, Sandra, opened The Christmas Barn in front of quite a crowd that had gathered one rainy, cold day in October! Click here to see Sandra busting her moves on the video on The Hollies Facebook!!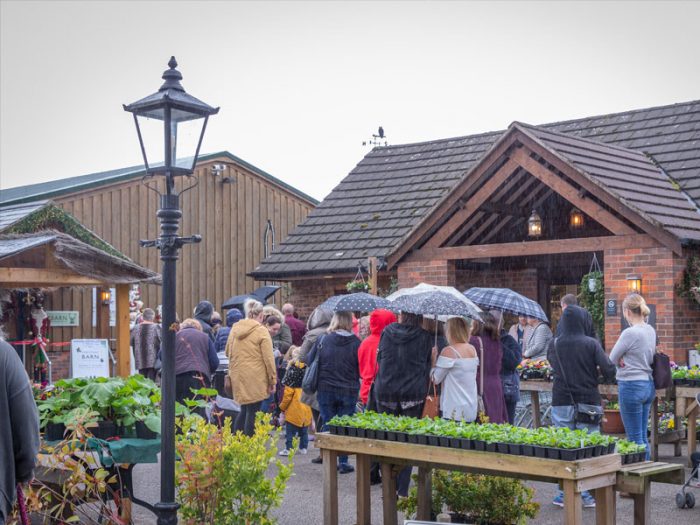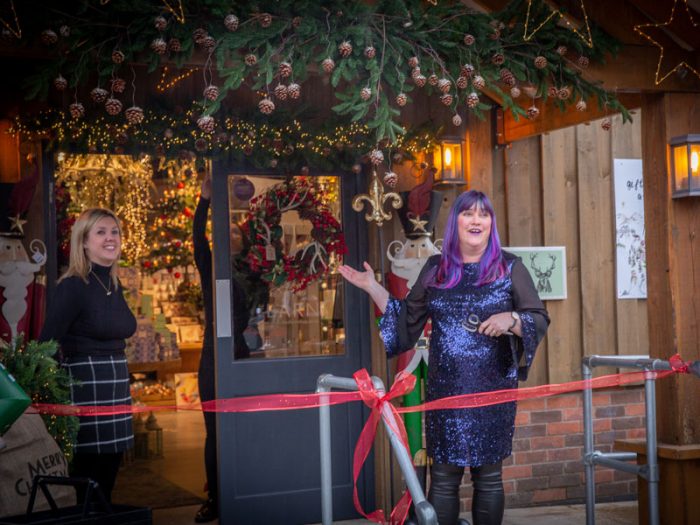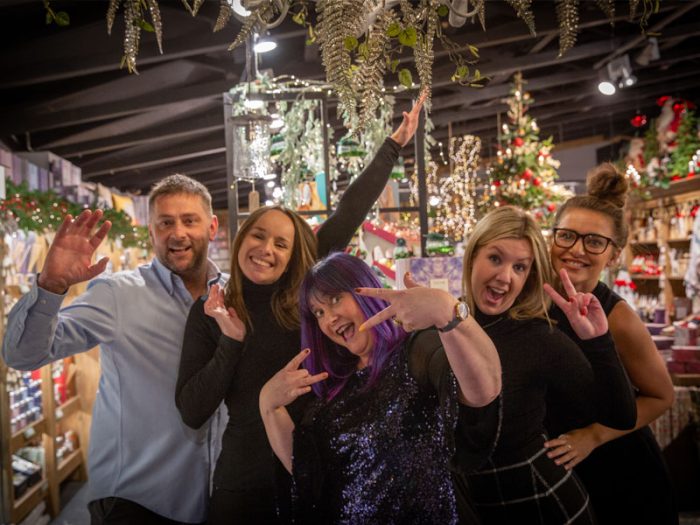 We asked Sandra to pick out a few of her favourite products in The Barn – she said it's hard to narrow it down as there are so many! She likes working on the Red Cuckoo bag displays and loves the East of India little sentiments as they make great gifts and you can always find a saying that suits who you are buying for.
3 more things you may not know about Sandra:
– Her son Dale works in the Butchery at Little Budworth
– She studied Taekwondo back in 2008/2009 and reached 4th Kup
– She loves Elvis Presley and recently took a trip to Memphis
Well, there is never a 'Moody Blue' moment with Sandra around! Pop in and say Hello – you'll find her either in The Barn or the new Living Shop at Little Budworth.
Categorised in Farm Shops, General