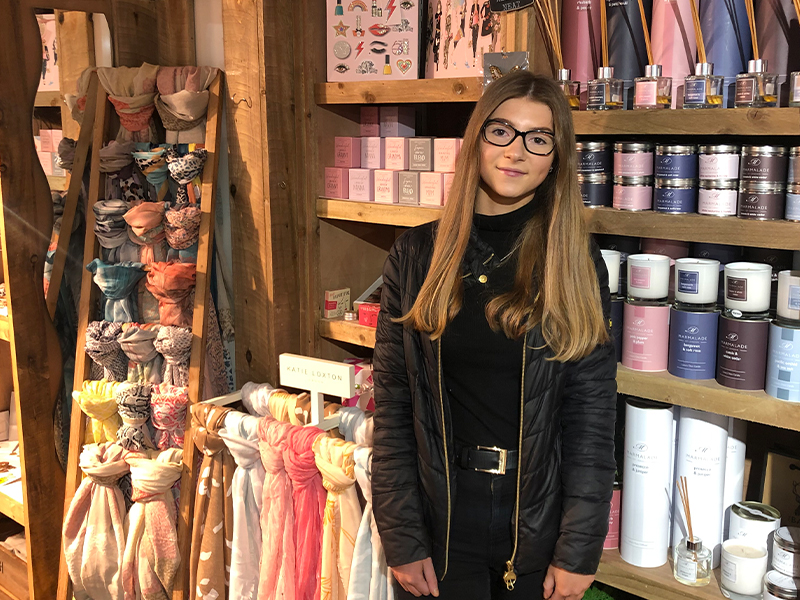 Meet Abbie Gee
This is Abbie, she has worked at The Hollies Lower Stretton since she was 16 years old and joined us in July 2018. Abbie goes to Sir John Deane's College and hopes to continue her education at university studying Educational Psychology.
Abbie loves working at The Hollies because of the friendly, close knit team that she works with. Her colleagues say that she is an absolute joy to work alongside.
Abbie's favourite product from The Hollies is Rosie's Cakes Aero mint rocky road.
Abbie has three dogs that she loves to walk, including a little sausage dog called Betty. She asks Rosie's Cakes to make dog-friendly treats for her furry friends. (See Betty below).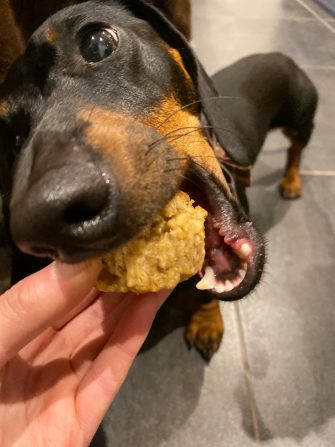 When you next see Abbie in our Lower Stretton farm shop make sure you say hello!
Categorised in Farm Shops