Forest Lodge Extras

FOR A WARM WELCOME
Why not order a chilled bottle of something sparkling or an indulgent treat to help you relax into your break?
Our Forest Lodge extras can be added onto your stay at the time of booking or over the phone with a member of our team on 01829 760761.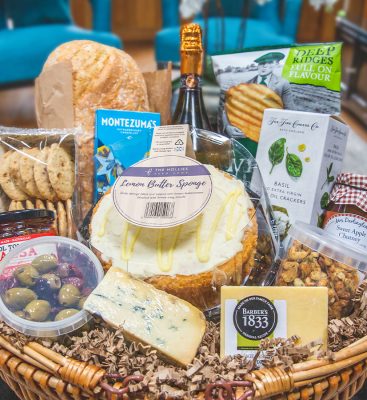 The Forest Lodge Indulgence Hamper – £50
Choose this luxury hamper to treat yourself and others!
A Bottle of Siva Prosecco
Tyrrells Crisps
Large Jar of Salsa
Fresh Farmers Crusty Loaf
Barbers Vintage Cheddar
Colston Bassett Stilton
Premium Crackers
Mrs Darlington's Chutney
Luxury Biscuits
Delicious homemade cake
Montezumas Chocolate Bar
Pistou Nut Mix
Olives
*Basket not included.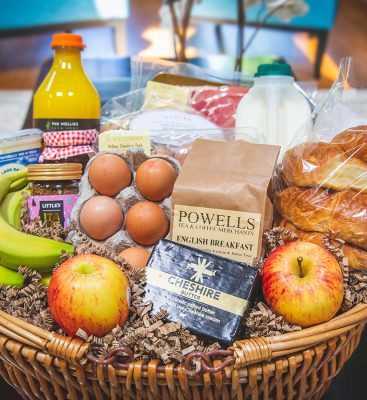 The Forest Lodge Breakfast Hamper – £36
Choose this wonderful selection of premium Hollies items to start off your first Lodge morning in style.
A pack of The Hollies Treacle Cured Bacon
A pack of The Hollies Sausages
Fresh Farmers Crusty Loaf
Salted Butter
The Hollies Freshly Squeezed Orange Juice
2l Fresh Local Milk
6 Free Range Farm Eggs
Mrs Darlington's Jam
Powells English Breakfast Tea Bags
Jar of Little Italian Roast Coffee
4 Fresh Croissants
A Large Natural Yoghurt
Apples and Bananas
*Basket not included.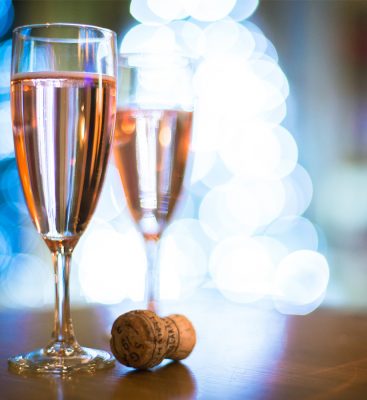 Forget Brimont Champagne – £37.99
Celebrate in style with a chilled bottle of Forget Brimont Rose Champagne (75cl). An elegant rose fizz with hints of wild strawberries and a smooth creamy finish.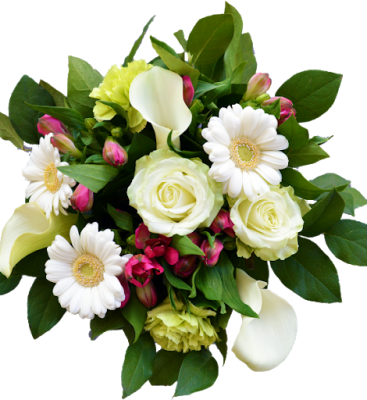 Bouquet & Chocolates – £40
Choose this option to gift a beautiful hand selected bouquet of fresh flowers and a box of luxury chocolates from The Hollies Farm Shop.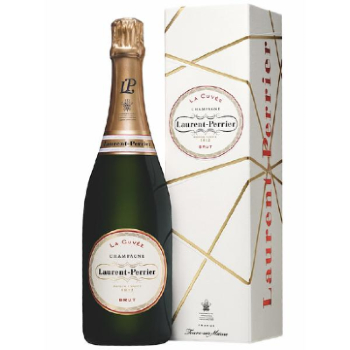 LP Champagne £59.99
Instantly recognisable and a real favourite with our customers, this celebrated Champagne displays a wealth of toasty richness and tiny pin-prick bubbles – the hallmark of the very finest fizz. There is simply no better way to crown a celebration.
You will receive a chilled 75cl bottle of Laurent-Perrier La Cuvee Brut.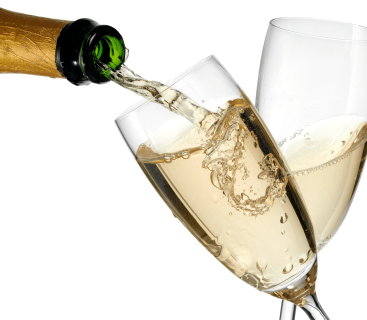 Siva Prosecco – £12.99
Enjoy a glass of bubbly with friends and family!
You will receive a chilled 75cl bottle of Siva Prosecco
This is a fruity and flowery with hints of ripe golden apple and small mountain flowers. Fine persistent bubbles. The dry, fresh and flavoursome sensation on the palate is followed by a fruity and harmonious after-taste.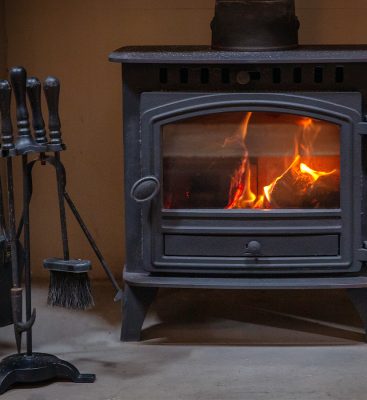 Forest Lodge Log Burner Set – £12
Warm up your stay and create a cozy ambience with your log burning stove.
Includes kindling, logs, firelighters and matches.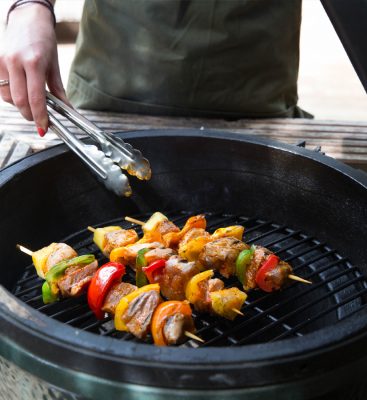 Forest Lodge BBQ Starter Set – £10
Choose this BBQ Starter Set to make full use of your BBQ.
Includes 5kg of charcoal briquettes plus firelighters and matches.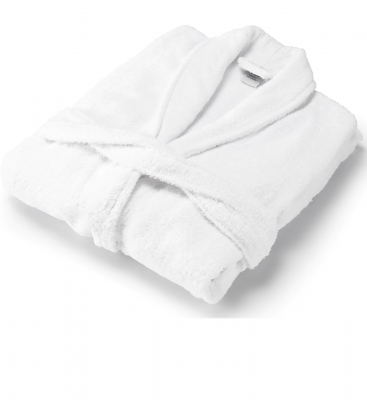 Bath Robes – £5 each
Cozy up in a bath robe after an indulgent dip in the hot tub!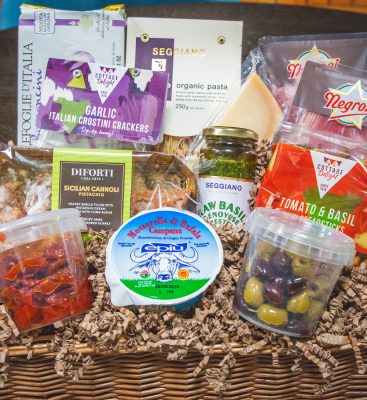 The Forest Lodge Italian Hamper – £42
A Selection of Premium Italian products to enjoy!
A Pot of Fresh Rosemary & Garlic Pitted Sunshine Olives
A Pot of Semi Dried Tomatoes in Olive Oil
Fresh Parmesan Wedge
Cottage Delight Italian Crostini Crackers
Cottage Delight Mini Bread Sticks
Buffalo Mozzarella
Seggiano Raw Basil Genovese Pesto
A Pack of Seggiano Linguine Pasta
Negroni Proscutto Crudo
Negroni Salame Nostrano
Diforti Sicilian Cannoli
Millefoglie D'Italia Bocconcini
*Basket not included.