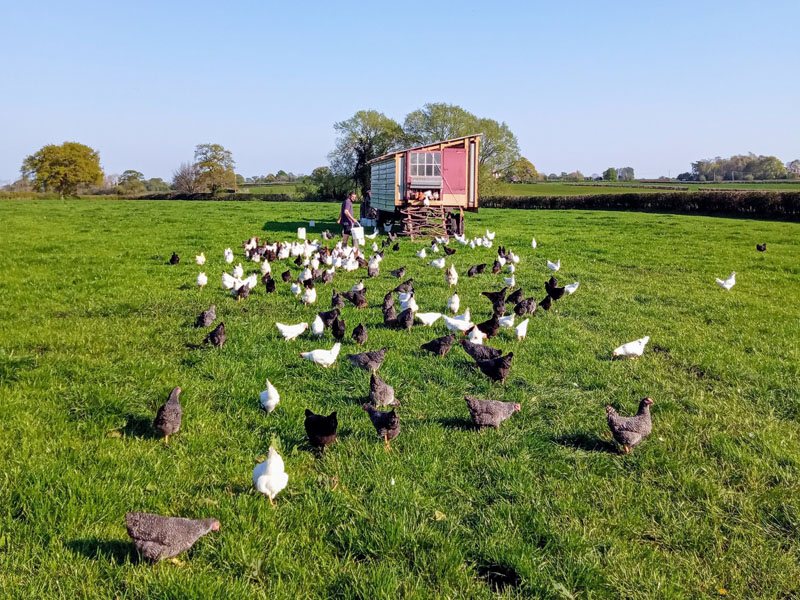 Hill Farm Eggs
We are pleased to introduce a new local supplier to The Hollies Farm Shop at Little Budworth, Hill Farm Eggs who are based in Alpraham near Tarporley.
Hill Farm Eggs are laid by hens on the move. Pasture-raised hens are more than just free range. With continual access to fresh grass (their special clover and herb blend) and wholesome seeds and insects, their hens enjoy a natural, varied and nutrient rich diet. The hens roam freely in the surrounding grasslands enjoying the fresh air and sunlight and overnight they roost in a special homemade mobile hen house. Fresh air, sunlight and a varied diet are not only good for the hens but also increase the quality of the eggs they lay.
Try Hill Farm Eggs for yourself from The Hollies Farm Shop at Little Budworth.
Categorised in Farm Shops