Home & Lifestyle Store

The home of lighting, homeware and design at The Hollies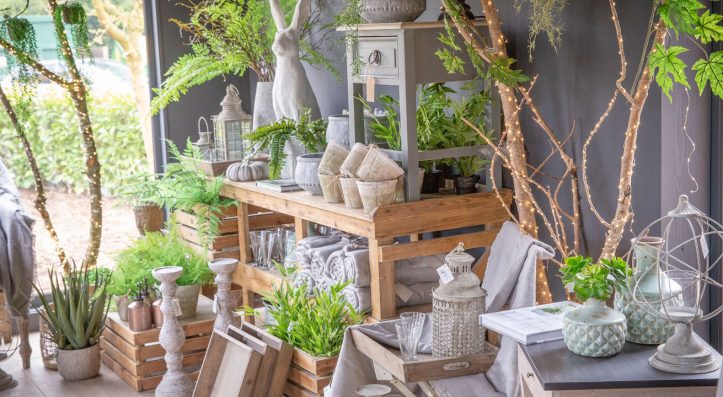 Down
Design Living Interiors
The Hollies Home & Lifestyle store – the home of lighting, homeware and design. 
In our newly revamped Home & Lifestyle store, you'll find so many gorgeous pieces for your home. What's more, new deliveries are arriving all the time so there is always something new to see.
Vases and pots, candles, lamps, artificial flowers, artificial plants, rugs, cushions, candle holders, tableware, sculptures, decorative bowls, pendant lights and more! You will also find our Little Greene Paint Company colour wall. We have testers available to purchase and can order full size paints and wallpaper which can arrive with us within a few days too.
Follow The Barn on Instagram @thebarnatthehollies for updates of what we have in store!
Opening Times
Monday – Saturday
08.30am – 6pm
Sunday
Open until 5pm.
Please note to avoid disappointment, times may vary from time to time, please call to confirm closing time.
Contact details
Address; The Hollies Farm Shop, Forest Road, Little Budworth, Cheshire, CW6 9ES Telephone: 01829 760 414 & select the option for The Barn Email here