The Deli Bar at Little Budworth

Wine & Dine in the Farm Shop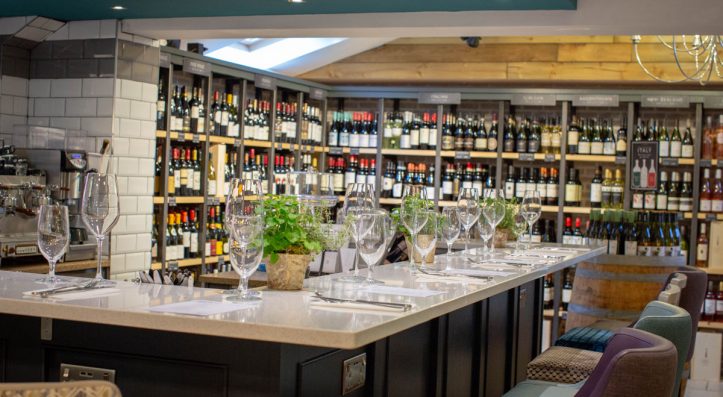 Down
***Thank you for visiting our website. Following the current global COVID-19 situation and instructions from the Government, only our Farm Shops remain OPEN offering essential food to our local community.*** 
The Deli Bar is situated in the farm shop at Little Budworth. An eatery and wine bar for customers who enjoy the hustle and bustle of the shop, whilst sipping on fabulous wines and nibbling on tasty foods.
Menus are available for breakfast until 11.30 including bacon sandwiches, croissants and pastries to be enjoyed with a coffee or even a glass of champagne. After 11.30 enjoy fresh salads, Deli boards brimming with delicious deli produce, freshly prepared deli sandwiches and bakery products.
Look out for Clean and Lean items on our menus. These items are a part of an online food, nutrition and fitness programme. Visit the website to find out more – www.mytimeforchange.co.uk
The menus have been created using the best produce from The Hollies Delicatessen.
Sit around the bar, enjoy the ambiance of the Farm Shop with great food and maybe find out more about some of the great wines that we have available.

Our wine selection has been selected by the Directors working closely with expert wine importers to bring you a great selection of wines.   Find your favourite bottle of wine to buy for home from the farm shop.
Opening times
Monday to Saturday Closed
Sunday Closed