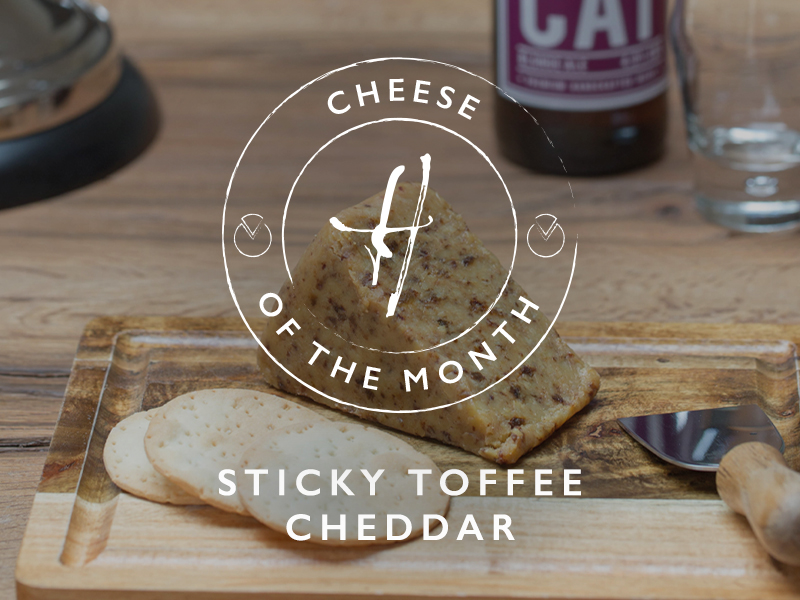 Cheese of the Month
We have chosen an extra special cheese for our 'Cheese of the Month' this November. Introducing our Sticky Toffee Cheddar, which is a deliciously sweet cheese. Our Sticky Toffee Cheddar is made up of sweet toffee pieces, raisins, dates, and real Cartmel Sticky Toffee Sauce.
The flavour of the Sticky Toffee Cheddar can be complemented by both beer and whisky. This cheese is rich, dense and packed full of flavour. Try this Cheddar on top of toasted raisin bread or on a sweet digestive biscuit.
Add our Sticky Toffee Cheddar to a cheese board to really impress your dinner party guests.
This cheese isn't for everybody, we have had a lot of mixed reviews about this sweet Cheddar. People either love it or just can't get to like it! Come and give it a try and let us know what you think!
Categorised in Delicatessen, Farm Shops, General